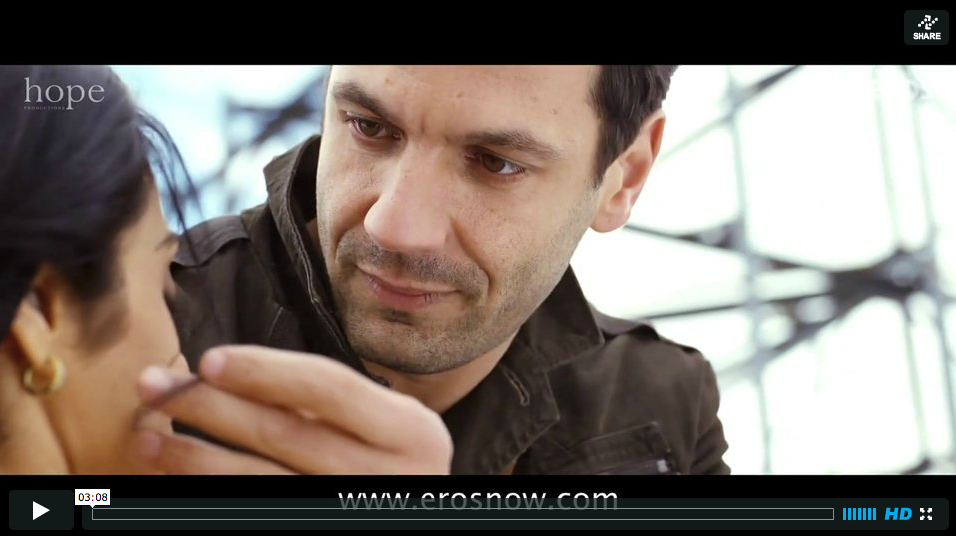 Hello everybody, the sun is coming & a beautiful heat will burn our head´s… Here some great news we want to share with you. Please have a look….
MEHDI NEBBOU stars for ENGLISH VINGLISH/ ENGLISCH FÜR ANFÄNGER next to Indian superstar Sridevi, directed by Gauri Shinde, german cinema release June 27th, trailer, interview. He stars also for JOSEPHINE, directed by Agnès Obadia, French cinema release on June 19th. Please check out the scene with Mehdi from ENGLISH VINGLISH and the trailer of JOSEPHINE…
WHO KILLED JOHNNY directed by YANGZOM BRAUEN stars CARLOS LEAL and ERNEST ALLAN HAUSMANN, Swiss cinema release on July 04th. Please check the trailer (click on the flyer)…
CONFIRMED
RICHARD KEEP started his shooting for a short by Michael Sugrue and with the DP Sergio Delgado who worked with Steven Soderburgh, Jim Jarmusch & Guillermo del Toro…
WRAPPED
MATÉ HAUMANN finished his shooting for one episode of NBC's DRACULA with Jonathan Rhys Meyers, created by Cole Haddon, info…
ESZTER TOMPA in a supporting role of A MONTH IN THAILAND by Paul Negoescu, awarded at Sofia international film festival 2013 and nominated at Venice film festival 2012, French cinema release June 26th…
MAX HEGEWALD after he finished his shooting for his recent lead role he's back on theatre stage at Volksbühne Berlin for KEVIN ALLEIN IM UNIVERSUM/ KEVIN ALONE IN THE UNIVERSE, June 20th/ 24th/ 25th at 07:00pm, info
MILLTON WELSH on stage for the theatre play AMPHITRYON, directed by Sarah Kohrs at the Amphitheater, Tuesday- Saturday at 19:30 pm until August 31st, info

…MILTON WELSH will start his shooting for WIR MACHEN DURCH BIS MORGEN FRÜH/ WE PARTY UNTIL THE BREAK OF DAWN by Lars Becker.
JOHANNES GÄDE also at the Volksbühne Berlin in DER GENERAL/ THE GENERAL directed by  René Pollesch, June 20th and July 07th at 07:30 pm, info
…JOHANNES GÄDE will also start his shooting for MONA KRIEGT EIN BABY/ MONA WILL GET A BABY, which he will star for!
Last but not least ANNA KÖNIG at the BAT playing the murder doll in the theatre version of the feature film SENNENTUNTSCHI directed by Fabian Alder, June 21st and 22nd at 08:00 pm, info