Hello everybody, back from a successful Cannes film festival we want to share some great news with you….
BOGDAN DUMITRACHE stars for CHILD'S POSE/ MUTTER UND SOHN, directed by Calin Peter Netzer, Golden Bear 2013 for the best movie! The movie will be released by X-Verleih and won also the FIPRESCI award in Berlin, German cinema release May 23rd, info…
…BOGDAN DUMITRACHE is already a star in Romania, Romanian film award as best actor in 2010, 2011 (also in Locarno) and 2012 for BEST INTENTION, by Adrian Sitaru.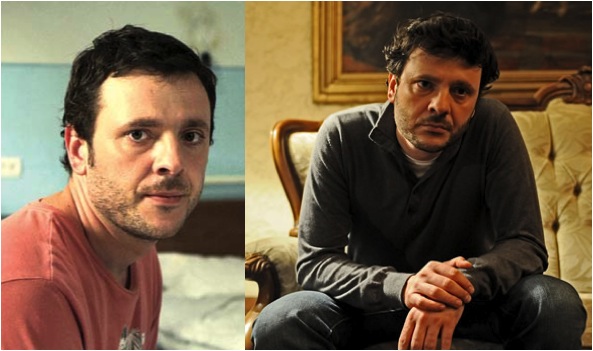 WRAPPED SHOOTING
TÓMAS LEMARQUIS and PETER CHAFFEY finished their shooting for THREE DAYS TO KILL directed by McG, side by side with Kevin Costner and Amber Heard…
TÒMAS LEMARQUIS will start his shooting for DIE PILGERIN/ THE PILGRIM directed by Philip Thalbach after the novel of Iny Lorentz, which he will star for.

PETER CHAFFEY behind the scenes of THREE DAYS TO KILL with Kevin Costner.
KATJANA GERZ finished her shooting for the episode "Her negotiation" (season finale) of the famous american NBC crime series LAW AND ORDER directed by Norberto Barba.
CARLOS LEAL and LEONARDO NIGRO finished their shooting for ORO VERDE directed by Mohammed Soudani, check them out behind the scenes in this German interview…
CARLOS LEAL will start his shooting for the feature film 20 REGELN FÜR SYLVIE/ 20 RULES FOR SYLVIE directed by Giacun Caduff.

MAX HEGEWALD finished the shooting for WENN ES AM SCHÖNSTEN IST/ WHEN THE THINGS ARE THEIR BEST directed by Johannes Fabrick, which he stars for…
MAX HEGEWALD will start his shooting for one episode of the famous German TV series POLIZEIRUF 110 directed by Friedemann Fromm…

MAX HEGEWALD stars for SCHERBENPARK/ SHARD PARK directed by Bettina Blümner. After Max-Ophüls-film festival 2013 premier and awards for best script/ best lead now audience, film critic and CineStar award at the Movie art festival 2013! Check out the first trailer, German cinema release September 5th.
JOY BAI finished her shooting for one episode of the well known Bavarian crime series KOMMISSAR KLUFTINGER- SEEGRUND/ COMMISSIONER KLUFTINGER- LAKE GROUND, Regie: Rainer Kaufmanafter the novels of Michael Kobr and Volker Klüpfel.
CONFIRMED
GISA FLAKE will start her shooting for the new series BIG CITY- DIE LEBENDEN UND DIE TOTEN/ BIG CITY- THE LIVING AND THE DEAD directed by Matthias Glasner and BUDDY the new feature film directed by Michael "Bully" Herbig, well known German comedy star and one of the most sucessfull German directors.