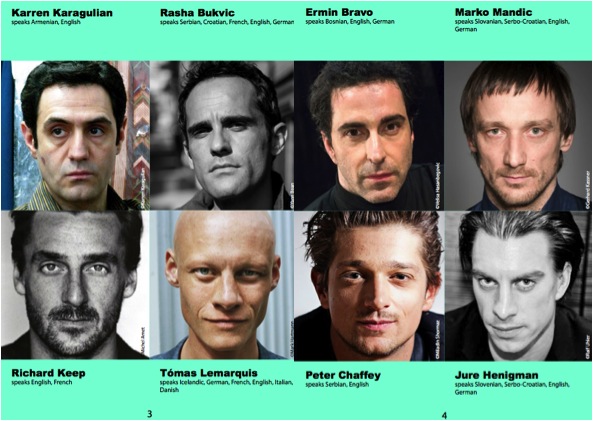 Hi guys it's Cannes festival time…
So the same procedure like last year. We prepared a new issue of our agency mini-catalogue to give you an overview about all these great and new international talents we represent in 2013.
Please keep in mind that we package several projects, help them to get financed and push their value with key names if they have a potential for an international release or a coproduction.
A few more reasons to talk and discuss how we can collaborate for your upcoming projects. Please scroll down to get an imagination of our men´s division…. Thx. Greetz Georg
…to see more of our brand new agency flyer and of our current clients use the link on our blog
or the link on our website which you can also use to download it. The flyer concludes also links
to the profiles of every actor/ actress, thanks!
Additionally if you want to know more about our work, have a look at this…