Hi everybody, October rules…it´s film festival time. Few selections who talents we represent stars for. First…one of the most important German independent film festival´s at Hof…
HOF INTERNATIONAL FILM FESTIVAL/ September 23- 28.10:
TÓMAS LEMARQUIS stars for AM HIMMEL DER TAG, directed by Pola Beck (won the award for best feature film at Zurich film festival a few weeks ago), Screenings: 25. Oct./ Scala/ 07:30 pm, 26. Oct./ Regina/ 01:00 pm, 28. Oct./ Scala/ 08:15 pm, Trailer
AM HIMMEL DER TAG also screened at the SAO PAULO INTERNATINAL FILM FESTIVAL, 26. Oct./ Sexta-feira – 07:00 pm/ The Square Open Granja Viana – Sala , 29. Oct./ Segunda-feira – 07:00 pm/
Cinemark Eldorado – Sala 7, 30. Oct./ Terça-feira – 02:00 pm/ MIS Info
TOMAS LEMARQUIS will also shoot with FRANC BRUNEAU for FRAU ELLA directed by Marcus Goller,
side by side with the German stars Matthias Schweighöfer and August Diehl
SARA FAZILAT stars for PUPPE, directed by Sebastian Kutzli, Screenings: 25. Oct./ Central/ 09:30 pm,
26. Oct./ Club/ 12:45 am, 28. Oct./ Regina/ 11:30 am Info
SARA FAZILAT will also shoot for the next episode for one of Germany´s most popular tv series
ALARM FÜR COBRA 11 for RTL!
Nominees for the EUROPEAN MOVIE AWARD 2012:
MILOS SAMOLOV stars for PARADA, directed by Srdjan Dragojevic, nominated for EUROPÄISCHEN FILMPREIS 2012 Info + Trailer
Berlinale 2012, Panorama Audience Award, Prize of the Ecumenical Jury – Special Mention, Reader Jury of the "Siegessäule" Award/ Torino International Gay and Lesbian Film Festival 2012, Audience Award- Best Feature Film
COSMINA STRATAN stars for BEYOND THE HILLS, directed by Cristian Mungiu, nominated for EUROPÄISCHEN FILMPREIS 2012 Info + Trailer


COSMINA STRATAN is brand brand new on board and from now represented by Das Imperium
(next time more about her…)
PAULA KROH stars for DIE VERMISSTEN, directed by Jan Speckenbach nominated for EUROPÄISCHE ENTDECKUNG 2012 Info + Trailer
PAULA KROH is now shooting for the feature SPUTNIK as lead, directed by Christian Friedel after that she will shoot the movie SUNNY also as lead!
KARIM CHERIF stars for LOTTA UND DIE ALTEN EISEN, directed by Edzard Onneken, October 26th,
08:15 pm, ZDFneo and again on October 27th, 01:20 pm, ZDFneo Info + Trailer
KARIM CHERIF will be also on stage again, THE FINAL SCREAM QUEEN. PARANOIDE ALLER LÄNDER, VEREINIGT EUCH! directed by Agathe Chion, Ballhaus Ost, November 08th/ 9th/ 10th and 11th at 08:00 pm Info + Trailer
MARKO MANDIC finished to star for his next feature film project GOLD as lead, directed by Thomas Arslan, side by side with German star Nina Hoss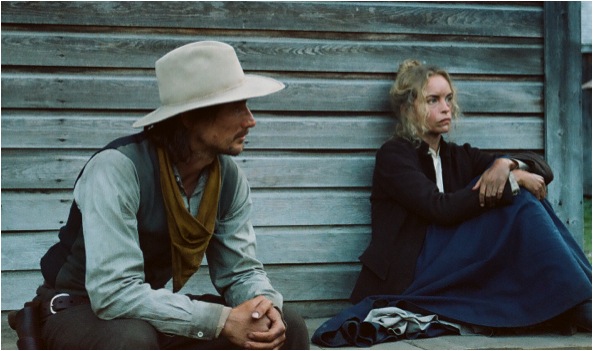 LEONARDO NIGRO was shooting for SOKO Leipzig, directed by Patrick Winczewskiis and is now parallel shooting for two projects. He stars for EIN SOMMER IN ROM, directed by Stephan Meyer and also for the italian movie IL VENDITORE DI MEDICINE.
FABIAN HALBIG was recently shooting for the famous German tv series TATORT, directed by Thomas Stille and will start shooting for the project OKTOBERFEST- DAS ATTENTAT as the antagonist.
KETEL WEBER was recently shooting for the well known German tv series MORDEN IM NORDEN,
directed by Till Franzen
MATTHIAS BOLLWERK is now shooting for the new tv series DOC MEETS DORF as lead,
directed by Franziska Meyer Price
FRANC BRUNEAU will start shooting with TÓMAS LEMARQUIS for FRAU ELLA directed by Marcus Goller, side by side with the German stars Matthias Schweighöfer and August Diehl
MANUEL CORTEZ will start shooting for the new tv series DATING DAISY as lead, directed by Florian Schwarz