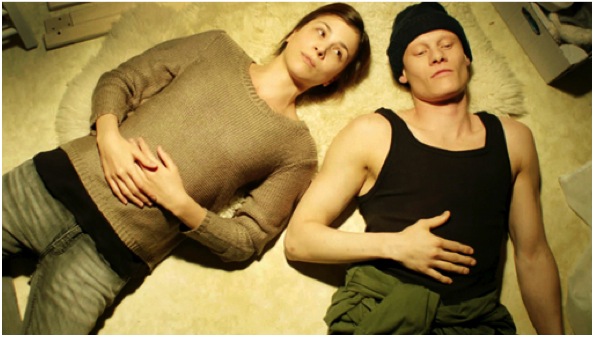 Hello everybody, to much good news for one post on Facebook and to much letters for one Twitter tweed…
So please have a look for this great news of our clients for October 2012.
Zurich film festival news Award for Best German Movie 2012 goes to AM HIMMEL DER TAG
directed by Pola Beck, Trailer, stars by TÓMAS LEMARQUIS,
Fantastic film fest 2012 best Actors Award goes to MICHAEL EKLUND for his performance for ERRORS OF THE HUMAN BODY, directed by Eron Sheean, Trailer
MICHAEL EKLUND recently stars for FEROCIOUS, directed by Robert Cuffley, Trailer/ Info + IMDb since August 29th in american cinemas for THE DAY, directed by Doug Aarniokoski IMDb + Trailer We booked Michael to star for a new feature coproduction called GENERAL PIMP.
Greece international short film festival AWARD for original film music goes to EVERGREEN, directed by Ifgeneia Kotsoni, stars by KATERINA MISICHRONI Scenes
KATERINA MISICHRONI also recently stars in DOGS, CATS AND RATS by Adrianos Georgalas Trailer, CHINATOWN- THE THREE SHELTERS by Aliki Danezi Knutsen Trailer She will also star for a british movie called IRONGATE directed by Sean Cronin (side by side with Colin Firth)
FRANC BRUNEAU and VANESSA GUIDE stars for the unbelievable
LA BIFLE/ DICKSLAP, directed by Jean- Baptiste Saurel, New Engl. subbed Trailer!!!
FRANC BRUNEAU shot recently two movies as lead D' UN BORD Á L'AUTRE by Rémy Mazet (IMDb) and TÉLÉGAUCHO by Michel Leclerc with Emmanuelle Béart, Eric Elmosnino, Maiwenn and Sara Forestier (IMDb)
After VANESSA GUIDE recently worked on an English feature called THE LOVE PUNCH (IMDb) by Joel Hopkins with Emma Thompson and Pierce Brosnan she is now shooting a new French series called NO LIMITS produced and written by Luc Besson in which she plays a secret agent. She's going to play in the next Cedric Klapisch's movie, with Romain Duris and Cecile De France.
MARTA ZOFFOLI stars together witn Antonio Banderas for the new campaign of Mulino Bianco.
The commercial was directed by Luca Guadagnino, Mulino Bianco Spot 2012
MARTA ZOFFOLI stars for TO ROME WITH LOVE, directed by Woody Allen…Scene with Roberto Benigni
HARDY SCHWETTER aka Christian Steiffen, stars as the character of Christian Steiffen for Axel Ranisch's new movie. Here is Christian Steiffen's new single and music video: "Ich hab die ganze Nacht von mir geträumt"
NEW represented by Das Imperium talent agency: ELODIE HACHET
Right now on the COVER of Le Bonbon magazine (see below), ELODIE stars for I AM COMPATIBLE
by David Dang