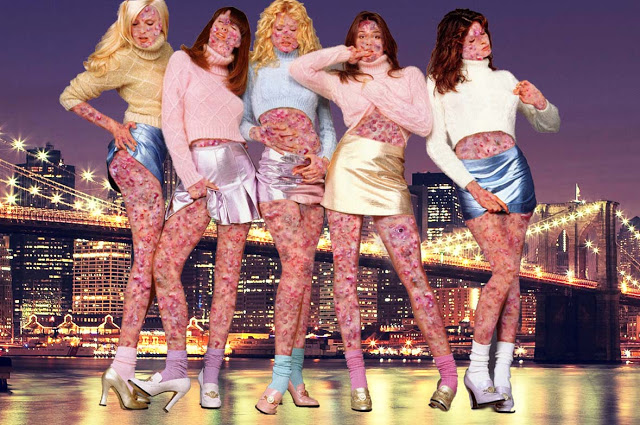 Artist & actress MARTINA SCHÖNE- RADUNSKI…tralalafat-Blog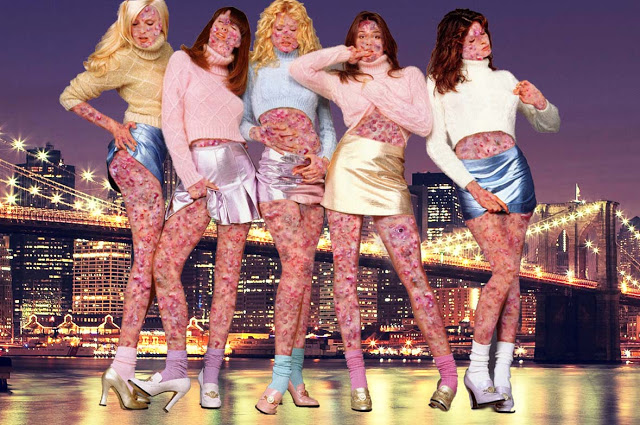 MERCI BOUBOU (2012/13) documentation video, duration: 21 secs., time lapse video of a rotting fruit and vegetable bust depicting the archetypal fashion designer Karl Lagerfeld

"In 2012 I created the political art and fashion label TRALALAFAT.ORG. With this quasi collective concept I am producing works of interdisciplinary media that deal with topics around civilisation, collective identity and new labour.
IDEA BORKAS:
BORKAS (2012/13) is a video work inspired by BBCs 'Planet Earth' series. It shows 7 fully veiled girls diving in slow, aesthetic formations. The video is enhanced with an audio layer of natural whale calls and sounds.
It questions the journalistic ideas of the Western regarding the 'Other' and that of the 'Exotic', clashing these 2 manufactured and established notions, demonstrating the generation of Common Sense.