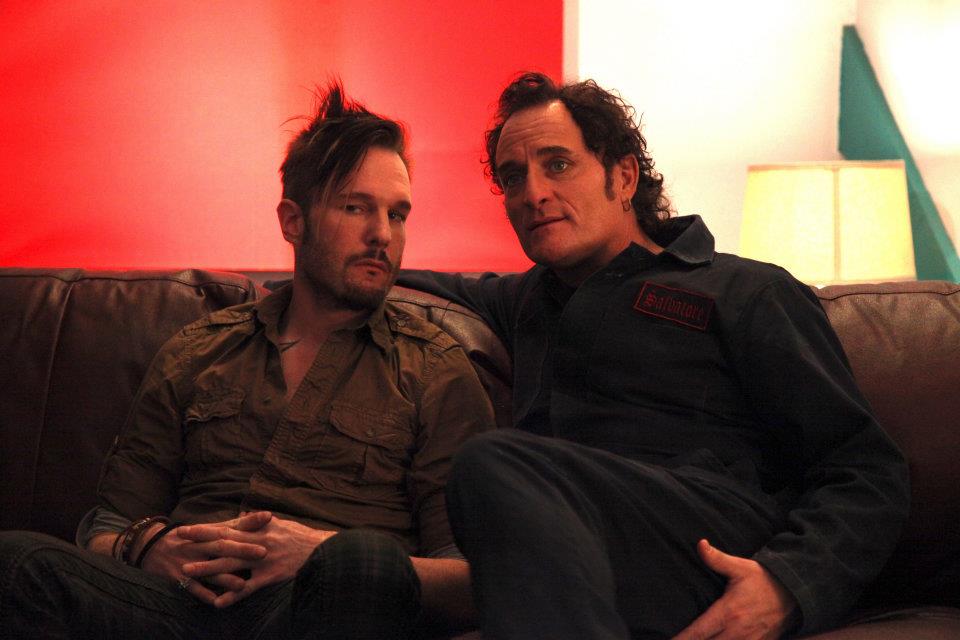 Hi everybody, September rules…it´s film festival time. Few selections who talents we represent stars for.
Zurich International Film Festival/ September 20- 30.12:
TÓMAS LEMARQUIS stars for AM HIMMEL DER TAG ,
directed by Pola Beck, in competition for "Deutschsprachiger Spielfilm", 23. Sep/ corso 2/ 06:15 pm, 24. Sep/ corso 2/ 04:30 pm, 26. Sep/ corso 2/ 03:45 pm, Trailer/ Info + IMDb
CARLOS LEAL will be a Jury Member of the Zurich Film Festival 2012, he stars in a new MusicClip with the swiss musician SLÄDU, check it out "Bienvenue en Suisse"
Calgary International Filmfestival/ September 20-30.12:
MICHAEL EKLUND stars for FEROCIOUS,
directed by Robert Cuffley, Canadian Cinema, September 22/ Globe Theatre/ 09:30 pm,
Trailer/ Info + IMDb
Another good news for Michael Eklund: since August 29th in american cinemas another new movie MICHAEL EKLUND stars for THE DAY, directed by Doug Aarniokoski, IMDb + Trailer
HOT NEWS, we booked Michael today for a new feature called GENERAL PIMP with him as lead!
Cambridge Filmfestival/ September 13-23.12:
MILTON WELSH stars for TRATTORIA,
directed by Soleen Yusef, September 21th/ Arts Picturehouse/ 04:00 pm, Info + Trailer
FRANC BRUNEAU and VANESSA GUIDE stars for LA BIFLE/ DICKSLAP,
directed by Jean- Baptiste Saurel, September 20th premiere in Paris, Info + Trailer
FRANC BRUNEAU shot recently two movies as lead D' UN BORD Á L'AUTRE by Rémy Mazet (IMDb) and TÉLÉGAUCHO by Michel Leclerc with Emmanuelle Béart (IMDb)
After VANESSA GUIDE recently worked on an English feature called THE LOVE PUNCH (IMDb) by Joel Hopkins with Emma Thompson and Pierce Brosnan she is now shooting a new French series called NO LIMITS produced and written by Luc Besson in which she plays a secret agent. She's going to play in the next Cedric Klapisch's movie, with Romain Duris and Cecile De France and is nominated with FRANC BRUNEAU for a famous French festival that promotes young talents.
MÁTÉ HAUMANN a hungarian upcoming talent stars for SPLIT PERFECT,
directed by Balazs Juszt, screened September 18-20th at the Nuart in L.A. (Sawtelle and Santa Monica)/ 12:50 pm & 03:00 pm, Trailer