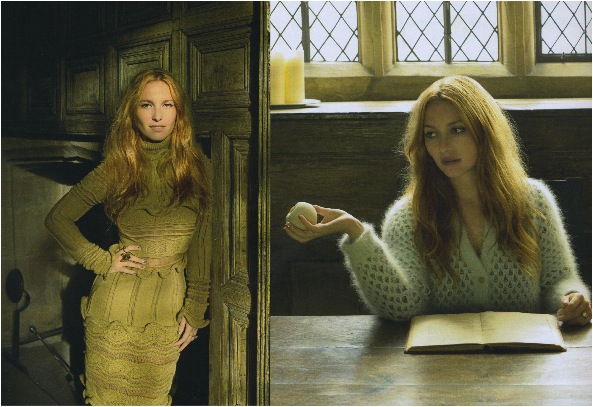 Hi everybody, the American´s choose… Our daily bizzy life is going on (that´s why I´m in LA till next week) and we are proud to share few great good news with you… Let´s go for it.
RASHA BUKVIC finished his shoot for his first US production we act to him. He played the antagonist at the Fox Searchlights DIE HARD franchise called actually A GOOD DAY TO DIE HARD, directed by John Moore. Please have a look at the first TRAILER
There is another of our talents who shot for this DIE HARD franchise. SERGEJ ONOPKO 26 years old, born in Russia/Ukraine but grew up in Germany and Budapest. Fluent and without accent in English, Russian and German, supporting part (25 shooting days for) A GOOD DAY TO DIE HARD directed by John Moore…great potential and personality, great sport and fight skills… and of course a body where you will lose your words.
STEFANO CASSETTI stars for LE PARADIS DES BETES directed by Estelle Larrivaz, nominated for the audience competition "The Heinrich" of the 26th Braunschweig International Film Festival (November 6-11), screenings: November 07th/ 05:30 pm/ C1 Cinema Saal 3, November 10th/ 07:30 pm/ C1 Cinema Saal 4, info + trailer (engl. subtitles) + scenes
STEFANO CASSETTI will be a member of the jury at the Festival Cinéma Méditerranéen de Bruxelles from 12th to 18th November. At this festival he stars also for thr selected movie EAUX MORTES directed by JC Gaudry, info
Additional scenes of two movies he recently stars for: NOI CREDEVAMO directed by Mario Martone and UN POISON VIOLENT directed by Katell Quillévéré
Please pay attention for JOSEPHINE DE LA BAUME who is actually featured in a nine pages photo and personality story for ICON magazine number 11/12, which is a great supplement of famous Germans weekly WELT AM SONNTAG with a circulation of more than 600.000 readers per issue. Have a look!
Please keep JOSEPHINE DE LA BAUME in mind for your upcoming projects because she is one of the most upcoming talents from France who stars in 2012 for KISS OF THE DAMNED directed by Xan Cassavetes which was screened at Venice film festival 2012 info
She also played a great supporting role for RUSH by Ron Howard info and the same for CONFESSIONS OF A CHILD OF THE CENTURY by Sylvie Verheyde which was screened at this years Cannes film festival.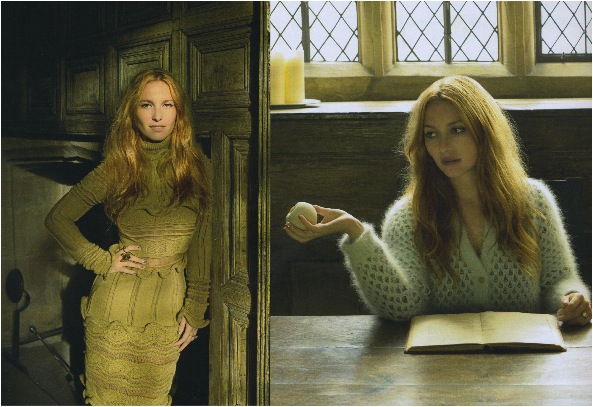 Short but really great…please pay attention on:
NATALIE RAPTI GOMEZ who stars for the Vodafone Angel – Anti Stalking Telephone commercial for Vodafone Foundation Italy, directed by Matteo Barzin
ERNEST ALLAN HAUSMANN stars for THE GRILLING as the Good Cop, English commercial for Seven One Media directed by Tim Günther
LEVIN HENNING finished his shooting for the project POKA, directed by Anna Hoffmann and will start shooting for DAS GLÜCK/ THE LUCK, directed by Fabian Möhrke (FIRST STEPS AWARD 2010 for his last feature film PHILIPP where MAX HEGEWALD stars for, please have a look below)
IRINA POTAPENKO is now shooting for the famous German crime tv series KOMMISSARIN LUKAS- LOVERGIRL where she will star for one episode, directed by Stefan Kornatz
Please remind her for your upcoming projects because she stars for REVANCHE (ACADEMY AWARD nomination/best film from a foreign county at 2009) directed by Götz Spielmann Trailer She also stars for the feature film ANDUNI by Samira Radzi in 2010 and for Prinzessin/ PRINCESS by Birgit Großkopf – where she won best upcoming German talent Award in 2007 and again 2009.
MAX HEGEWALD will start to shoot for new German tv series DOC MEETS DORF, directed by Franziska Meyer Price, where MATTHIAS BOLLWERK joined the lead cast. After that he will star for the feature film MEIN TOD LEBT IN ZÜRICH/ MY DEAD IN ZURICH, directed by Frederic Steiner. Recently was the premiere of ARNES NACHLASS/ ARNE'S HERITAGE he also stars for, directed by Thorsten Schmidt info
To remind: MAX HEGEWALD won the Golden Camera Award at Berlinale 2011 as best upcoming talent for BORDER GUARD, directed by Jan Ruzicka.
COSIMA CIUPEK a new talent represented by Das Imperium start to shoot for another famous German crime tv series HAUPTSTADTREVIER where she will star for one episode directed by Michael Wenning.
A very warm welcome to our NEW talent MARIA CANALE Das Imperium talent agency starts to represent her from now on.
She is fluent in English and Spanish and stars for ABRIR PUERTAS Y VENTANAS/ BACK TO STAY directed by Milagros Mumenthaler Trailer
ABRIR PUERTAS Y VENTANAS/ BACK TO STAY received Golden Leopard as best film at Locarno Film Festival 2011 and MARIA CANALE was awarded as best actress for her performance in the movie at the same festival. The same at Mar del Plata Film Festival 2011 (best director and best actress) and best movie at Munich Film Festival 2012, among other awards and nominations. She also stars for NO ME AMA/ SHE DOESN'T LOVE ME directed by Martin piroyansky, awarded in 2010 at Biarritz Amérique Latine Festival, Vancouver Latin American Film Festival, Lakino Festival of Berlin and Aguilar del Campo Festival, Spain.
She's also a great musician, her Band is called Mermelada here are some songs from her new EP and a video !