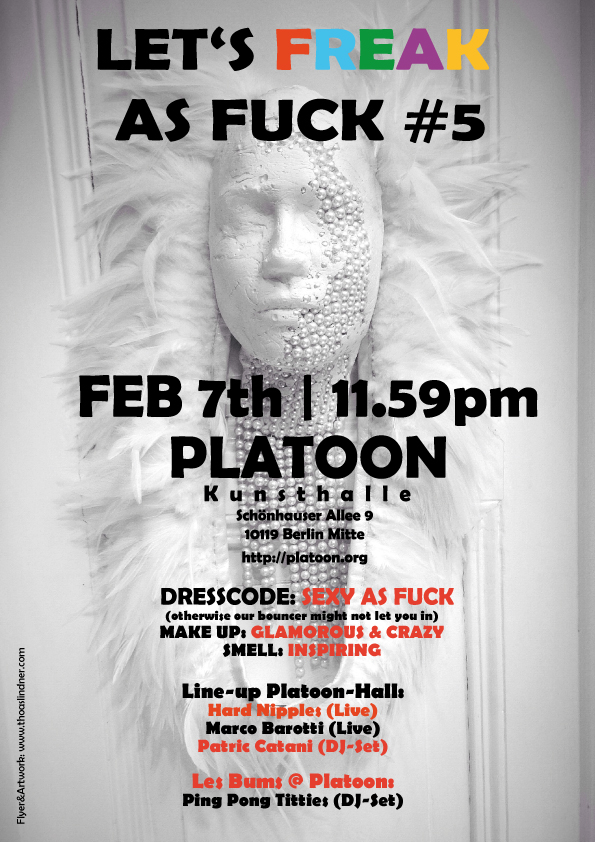 (THIS INVITATION IS STRICTLY PERSONAL & NOT TRANSFERABLE)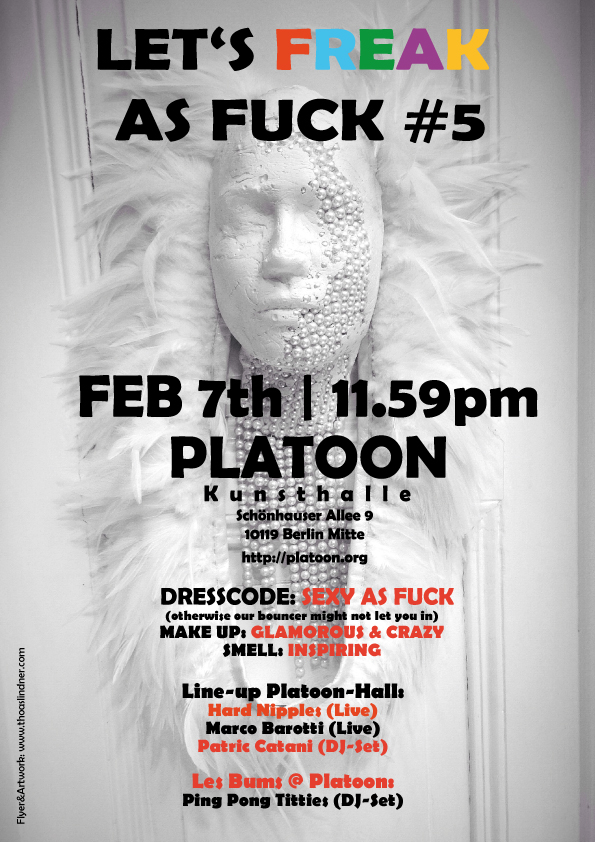 THIS NIGHT WILL BE A LINE DANCE NIGHT WHICH IS INSPIREND BY the 80´s SOULTRAIN TV SHOW AND THE MOVIES OF ALEJANDRO JODOROWSKY
PLS COME DRESSED & ROUGED "SEXY AS FUCK" & SMELL "INSPIRING" AS YOUR INVEST FOR THIS UNFORGETABLE PRIVATE PARTY
OUR BOUNCER/SELECTOR AT THE DOOR WILL TAKE THIS LITERALLY!
GET OUT OF YOUR CONSUMER ZONE & ENTER OUR PERFORMING-ZONE!
IN CASE THE VENUE IS PACKED (400 guests) THERE IS JUST A ONE IN AND ONE OUT OPTION EVEN YOU STAY AT OUR GUEST-LIST
SO PLEASE KEEP THIS IN MIND! PLS COME EARLY, BEST BEFORE 1 AM WHEN THE LIVE SHOW WILL START
RSVP UNTIL THURSDAY FEBRUARY 5TH AT 8PM!
            
C U AT THE DANCEFLOOR/ CATWALK…GEORGP.S. To remind you of 2014 Club kids NYC inspired party pls have a look: 
Hard Nipples- Make me be (live at Freak As Fuck 2014) & check the two pictures below.