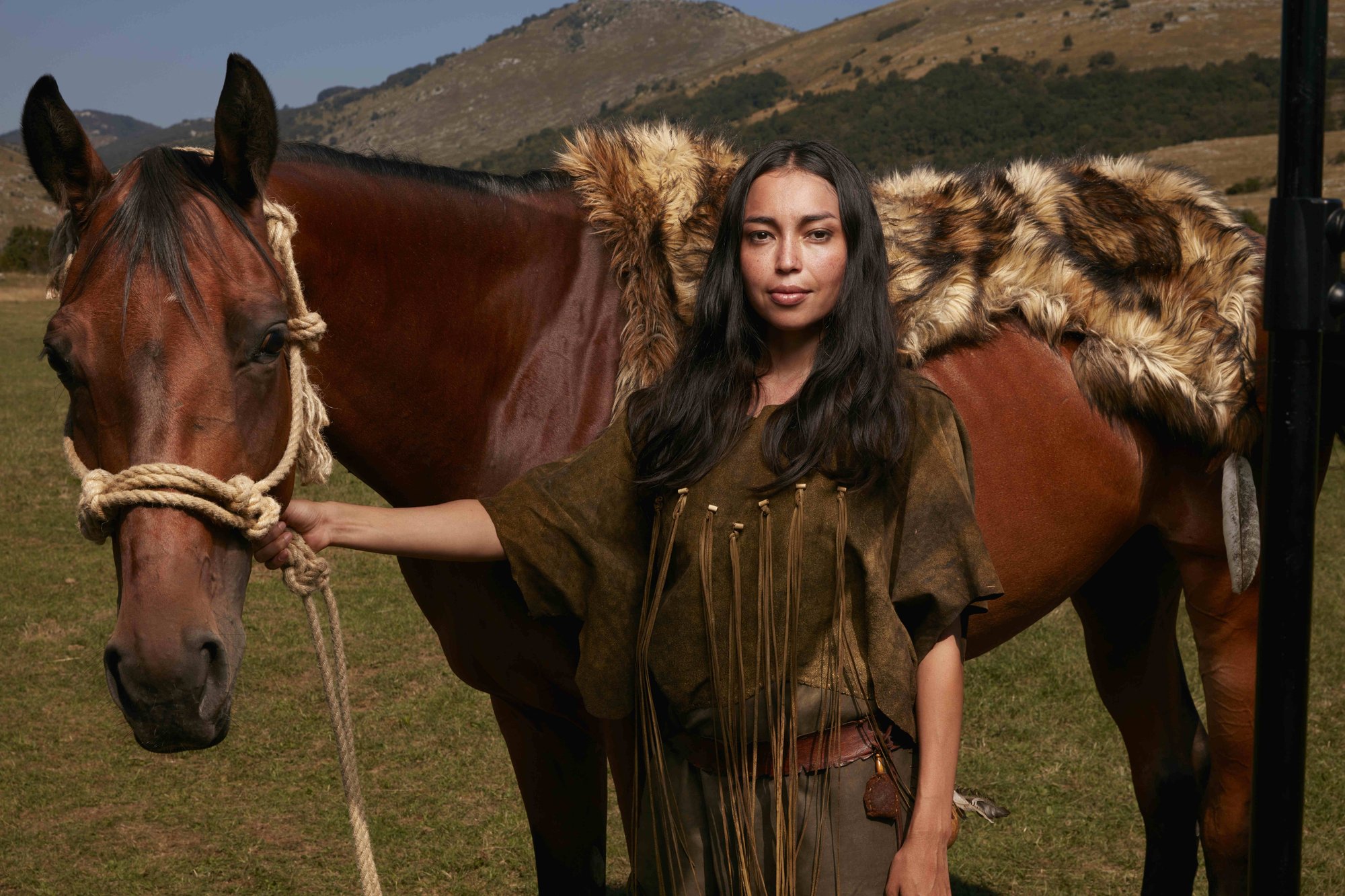 IAZUA LARIOS

now represented by Das Imperium Talent Agency (D.I.T.A.), is a well known Mexican actress. She stars for WINNETOU, directed by Philip Stölzl in the role of Ntscho Tschi the sister of the lead character played by our client NIK XHELILAJ.
IAZUA is famous for her role in APOCALYPTO directed by Mel Gibson, 2006. She also stars for the TV series CARLOS, REY EMPERADOR, which will be released 2016 and for the feature film ESPIRAL directed by Jorge Pérez Solano. Furthermore she is part of LA ULTIMA PELICULA/ THE LAST MOVIE directed by Raya Martin and Mark Peranson. Last Sunday she finished her shooting for the feature film LA VOZ DE SUENO in México by Analeine Cal Y Mayor. She plays the lead part and worked on it since January…
IAZUA
is native in Spanish and Catalan and speaks English fluently.
WINNETOU, directed by Philip Stölzl (production pictures)
LA VOZ DE SUENO by Analeine Cal Y Mayor (set picture)

Showreel
LEONARDO NIGRO

 stars for the 2nd episode of the German/ Italian crime series
DER URBINO KRIMI/ URBINO CRIME

, directed by Uwe Janson together with
DANIEL STEINER as his brother! It's based on the well known novel by Uli T. Swidler called "Der Poliziotto". Aired on March 24th/ ARD/ 08:15pm, info.
LEONARDO NIGRO stars also for SCHELLEN- URSLI, directed by Xavier Koller. For this role he was nominated as best supporting actor for the Swiss film award 2016. German cinema release on March 24th, info. Additionally DIE SCHWARZEN BRÜDER/ THE BLACK BROTHERS, directed by Xavier Koller another movie he stars for will be aired on TV on March 26th/ Das Erste/ 13:25 pm, info.
DANIEL STEINER stars also for the very funny short FOOD FIRST

, directed by Pol Ponsarnau together with two other clients of Das Imperium Talent Agency,

MILTON WELSH and MARTINA SCHÖNE- RADUNSKI.

 After a lot of international festival screenings and selections this short will also have its German premier at ACHTUNG BERLIN – NEW BERLIN FILM AWARD (Competition "Made in Berlin-Brandenburg", Germany)…
DER URBINO KRIMI/ URBINO CRIME, directed by Uwe Janson (set pictures)
SCHELLEN- URSLI, directed by Xavier Koller (trailer)
DIE SCHWARZEN BRÜDER/ THE BLACK BROTHERS, directed by Xavier Koller (trailer)
FOOD FIRST, directed by Pol Ponsarnau (trailer)
OLIMPIA MELINTE, is nominated again for the GOPO award (Romanian film award). She was already nominated in 2010 and 2015 and this time for best supporting role in the feature film BUCUREȘTI NONSTOP/ BUCHAREST NON- STOP, directed by Dan Chisu. The movie itself is also nominated several times, info. So please check out the trailer…


BUCUREȘTI NONSTOP/ BUCHAREST NON- STOP, directed by Dan Chisu (trailer)
RAFAELLE COHEN stars for the several times awarded French Musical production AMADEUS MOZART L'OPERA ROCK. The successful play made its way to Korea and had its premiere at Daegu Keimyung Art Center in Daegu follwed by performances at Sejong Center for the Performing Arts in Seoul from March 12-April 24.
Please have a look at Rafaelles amazing performance…


AMADEUS MOZART L'OPERA ROCK (clip from the performance)



FABIAN HALBIG released on March 18th with his band KILLERPILZE his new 6th album called "High". Its followed by a tour through Germany starting in Stuttgart on April 08th. Check out the album teaser and one of the new videos which he also produced and stars for, info…


KILLERPILZE- High (album teaser)
KILLERPILZE- SCHNEESONNESCHNEE (music video)